A guide to our sun lenses
Most wearers of spectacles wear them all day, every day. For those of us fortunate to be in sunnier climes the same can be said for Sunglasses. We want your frames to more than compensate for the inconvenience of short or longsightedness, not only in comfort and functionality, but also style. Eyewear is an instant style enhancer, and today we offer our archival, iconic designs with our personalisation lens service.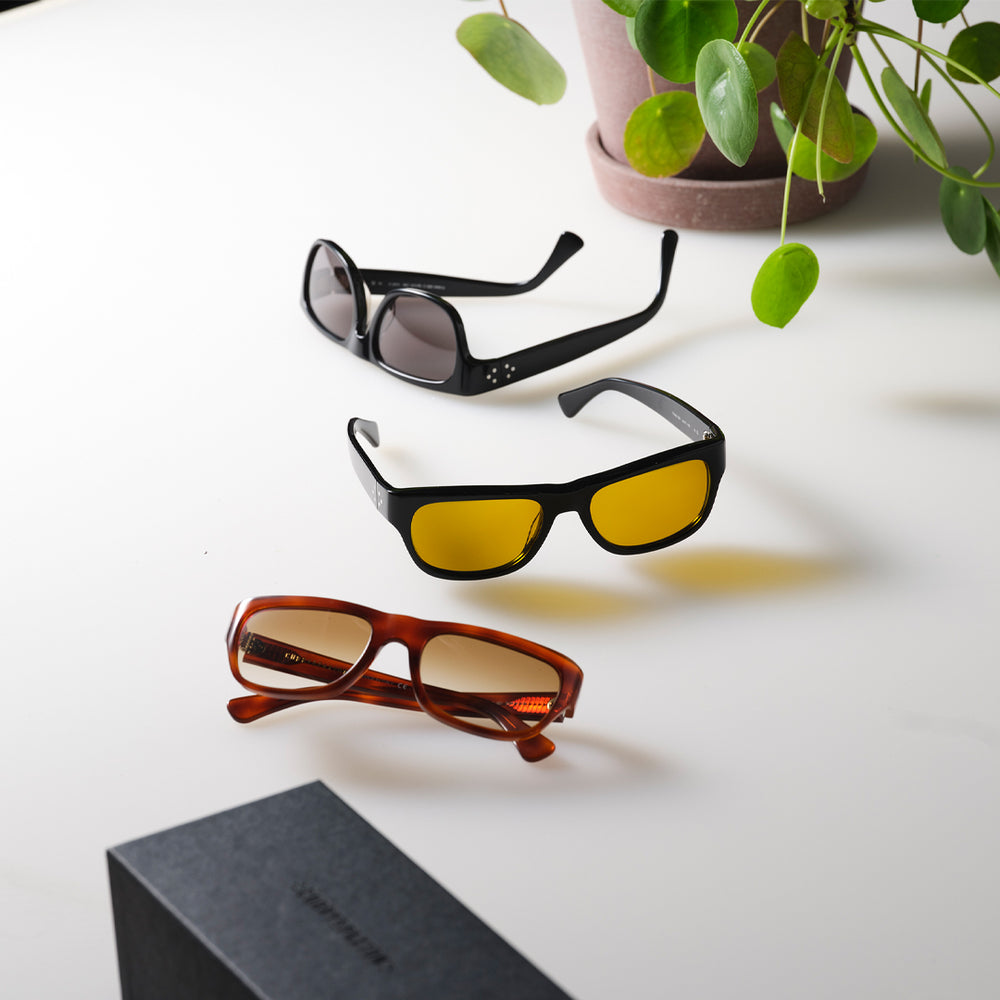 We offer the following types of lens:
We offer the following types of lens thickness:
Lens coatings & treatments:
Personalise your lens colour:
As a guide our Prescription charges start at £80.00 for Single Vision lenses for reading or distance and £180.00 for Varifocal lenses.
All our lenses come with a Scratch Resistant coating as standard.
You will also find helpful information on our FAQ page. Alternatively feel free to contact our Practice Manager to discuss your needs either in-person, call or via email.